About John Neal Jr. Your Professor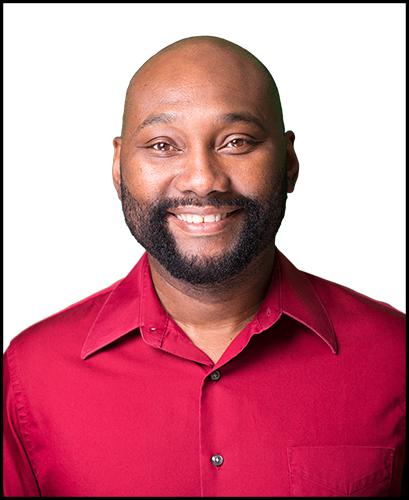 John Neal Jr. MS got his start teaching educational workshops. Today, he is a published author and is known as one of the most inspirational speakers by his audiences. As a college professor, John gladly serves Chemeketa Community College's diverse population. John has also made his mark as a football and soccer coach on and off the field, often inspiring students to realize their true potential.
In John's early years, he faced many obstacles and challenges; in fact, his darkest moment was being homeless as a teen. When his parents divorced during his adolescent years John was left to fend for himself and his younger brother, Anthony, which proved to be the toughest obstacle he has ever faced. Although John initially could not see any light at the end of the tunnel, he eventually had a glimpse of hope. After a year of eating from dumpsters and a lack of shelter he decided to take a chance and move to Oregon. There, he would eventually meet people who showed him the basic principles he needed to begin his life changing journey. John realized how important support really was in life.
Currently as a doctoral candidate; he is earning his degree in Organizational Leadership and Development at Grand Canyon University. He has earned his Master of Science Degree in Conflict Resolution and a Bachelor of Science Degree in Arts and Letters with a Minor in Black Studies from Portland State University. John's diverse educational background has been instrumental in his efforts to improve the lives of students and others.
John has motivated and inspired people in many communities. His story has been encouraging to others, and offers an insight to overcoming adversity. John has motivated thousands of students in classrooms, on college campuses, sports teams, workshops and youth correctional facilities. He has spoken to prison inmates and at charity events. He is committed to reaching millions of people around the world to show them through proven principles how to succeed and overcome obstacles.
John's ability to stay focused and his drive have proved to be effective. His no-quit attitude is clearly evident. He is quickly making his mark on the motivational circuit; however, he and his team are working to take his principles and philosophies global. John's experiences, life lessons, education, and motivation create the right recipe for him to inspire others.